This is a love story between an innocent girl and a jaded man... a pet and her Master... and a soul seer who has yet to realize she's meant to save the world... and a powerful vampire who has yet to understand his heart still beats.
18-year-old Zari Baltimore is suffering from an identity crisis. Her new school La Scala Legaturia, a training ground for strengthening bonds between Masters and pets, wants Zari to take pride in her role as human pet to Alexandru. But how can she do that when the vampire seems secretly intent on releasing her from his possession?
Maybe it's time to start distancing herself.
Maybe it's time to stop thinking as a pet and start practicing her skills as a soul seer.
And maybe, it's simply time to look for a new Master. At least if Alexandru throws her away, Zari just might be able to survive it.
But then Zari has a vision of someone killing her, and losing Alexandru becomes the least of her problems.
- Goodreads

*Note: Burn and Click are coming up soon but I needed to read something to cheer me up...
and then this happened. :P
This one really hit me deep. My worse fear is having a Master that can't love me back. What kind of Master would be able to really take care of his pet if that happened? Caring and cherishing them can only go so far. Pets can still die of a broken heart. Soooooo-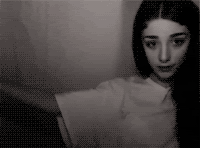 That's all I gotta say to you, Alexandru.
*Warning: I may or may not still be heavily induced with depression for Helios and MJ's love story. The thought of a loveless Master didn't help the depression.*
Zari was saved by Alexandru when a group of trolls sunk the boat she and her parents were on. They're missing, but Zari was taken to LSL to be properly trained as a pet. Alexandru was the only one solid in her life, but with a deep attraction and need to please him, she found herself agreeing to be his pet. Their relationship deepened with each moment she defied him while secretly (or not so secretly, depending on how the blood bond felt like telling Alexandru) liking her Master.
Alexandru has a big problem with caring too much for Zari. He's never taken on a pet until her, and the feelings he gets when it comes to her is worrisome. He can't afford to like her as anything more than a pet. Not when he already gave his heart to someone else.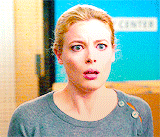 THAT'S RIGHT. When Zari accidentally stumbles upon their unsigned contract, she worries that he doesn't want her as a pet. Then she begins to have visions of a killer, and the problem gets put on hold. It isn't until after they settle issues with the murderer- until after she almost loses her life -that pet and Master talk it out. This whole time, Alexandru assumed that she was regretting becoming his pet, believing that he is not a good Master for her as she deserves. At the same time, Zari was worried that she was not being a good enough pet. When both realize their fears, he vows to never let her go.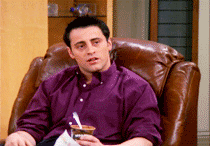 But then the next morning comes, she sees their signed contract and is beyond touched that he signed it, touches it, and then gets another vision. And then she sees it- a memory of Alexandru and his brother, Mihail (OMG MIHAIL!) sitting in a beautiful room. And Alexandru breaking her heart as he argues with his brother:
"I respect you, Mihail. Not only as an older brother but as the Marquis of Sangre. You know I will do almost anything for you, but not this. Do not expect me to change my mind about this." He exhaled sharply. "Even if Zari is indeed my heartkeeper, I will not claim her as such. My heart belongs to Katarina, no one else."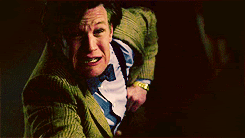 OH MY GOD HOW
COULD
YOU!!!??? WHY WOULD YOU DO THAT???? My heart totally broke when he said that he was still in love with someone else. I wanted to die right along Zari's side, but despite being heartbroken, she didn't let it destroy the fact that she still wants to be his pet. If anything, it scared her more if he decided to toss her aside because he had
that woman
to care for him if Zari ever screwed up.
It ends with Zari signing their contract because she's a good pet, and right now, even if her Master can't love her, she still wants him. She
needs
him, and anything else without him would just be... wrong. Her hesitation makes Alexandru think that she's regretting something so permanent with him, but she only answers him with a kiss she initiates, and it ends with her at least feeling good, and he being the reason why.
I couldn't believe that Alexandru had another love. Another pet, I assumed, what with the way Lord Erou was thinking, but a lover? Like, a woman he fell in love with to save him from the darkest parts of his whole being? I don't know what to think.
Like, I seriously don't know how to feel about it. As a fellow pet, the thought of something like that even happening to me is devastating. It's a nightmare come to life, where the man perfect for you is someone else's. Like, what the fuck? But on the other hand, I can totally see him not wanting to be dark and falling in love with a woman so he can be saved. Why else would he love a woman not his heartkeeper?
It just overall
SUCKS
for Zari. I hate that this happened to her, and I hope it gets better. :((((
The story was very entertaining (obviously, by way of all my emotional rants) and enjoyable (so I'm a masochist, get over it). Reading about pets and Masters was just as interesting, and I loved how fantasy got to be mixed in it. It's like a soft version of a sub and dom. Marian really outdid herself with this. The world rippled off the pages, and it was nice to see the world of Brimstone again from
The Demon Duke and I
. Yay! lol But if Alexandru doesn't want to be ripped to pieces by the marquise's wolves of Lunare, he better choose
very
wisely. :)
Happy Reading =^~^=