Before Zari Baltimore came to study at the La Scala Legaturia or the School of Bonds, she was once an ordinary human girl. This book shows the beginning of a love story between an 18-year-old soul seer and a Master vampire.
From New York Times and USA Today Bestselling Author Marian Tee
18-year-old Zari Baltimore's life has been turned upside down. Her parents are missing, trolls have taken her captive, and she's about to be sold to the highest bidder as a human pet.
Naked and chained, Zari is close to losing all hope when she finds a powerful, gorgeous vampire in her room. His name is Alexandru, and he says he is there to rescue her. But first, he needs her to do one thing.
He wants Zari to make sounds like she's enjoying sex with him.
Did she really hear him right?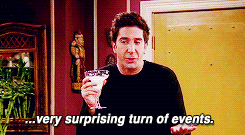 It was a delicious treat to the series Beholden!

We see a really goofy act of Alexandru as he sneaks into the troll hideout to get the soul seer, Zari, but when he actually meets her, she already begins to grow on him. His plan to keep her with him until his men can move out on the plan becomes hilarious when he makes her act like he's having his way with her, but instead of sex, she's making it seem like she's being savaged by an animal- and not in the good way.

I laughed so hard in this scene, and at the same time, things were getting heated! It was funny being in Alexandru's thoughts, and it's obvious that he's attracted and intrigued, but at the same time, he just has to make a comment about not being able to really give his all blah blah blah blah bitch blah blah. Infuriated me again but hey! It just means their love story will be even more epic. :P

Another interesting thing while reading this was seeing Zari's mind work as she locked eyes with Alexandru, spent time with him, and somehow began to feel just how perfect of a Master he would be for her, even when she acted indifferent and outraged.

I hope they have a really good ending. T__T I'm gonna die if she has to share him with that woman. Ugh.

Happy Reading =^~^=