With the elections coming up and his father wanting a seat in Parliament, Leandro Christopoulos needed to reinvent his public image from playboy underground motor racer to boring upright role model.
The solution: Bobby Granger. Bobby, which was short for Roberta, supposedly the smartest girl in school and recently voted as Young Philanthropist of the Year.
Unfortunately, she was not his type- snarky, old-fashioned, bookish, and most importantly of all - the kind who needed to be in love before going to bed with a guy.
High maintenance was his first thought. Find another girl was what his initial instincts told him. But then Leandro accidentally saw her naked, and he knew he was just going to have to lie about falling in love with her.
Meet Leandro Christopoulos,
Derek's
21-year-old, 100% Greek yummy cousin. He feels the need to ban himself from his beautiful homeland to the States, to take on the drab life of boredom and being "the good guy" to assure that his father can recover from the hospital and regain the political points he lost him as a playboy and illegal motor racer.
His cousin is there to help when he can, alongside with his fiance, Jaike, but Leandro's pride wants nothing to do with it. That doesn't stop Derek's sweet mother, Samantha, however, but I'm getting a little ahead of myself. Leandro mistakenly takes Bobby's seat during lunch hour, blind to the book she left behind because of another call about his father's poor condition. She tells him off when he acts like a jerk, and to get the last word in front of their audience, he kisses her-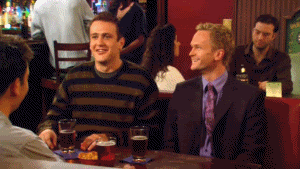 The next day, Derek let's him know talk is already spreading throughout the school about the two of them. Leandro could care less about the little shrew who is nothing at all like his mother- the perfect Greek wife -and attends a ceremony with his family to seek out a boring pretend girlfriend. He decides to set his eyes on the girl who will be announced Philanthropist of the Year, but quickly learns that the girl on stage is none other than the shrew herself. He should give up on the plan, but when he walks in on her naked, suddenly the shrew doesn't seem like such a problem.
Now, Derek's mother, Samantha, is good friends with Bobby, so she understands why Bobby is so hesitant at love. (Basically, a guy tricked her into loving him so he could dump her at prom). She wants to see her with a good man, and what better man than her dear nephew, Leandro? She hooks them up together, her first few attempts being major flops, before one of them finally decides to take the bait.
Leandro's cousin, Priscilla helps him out with getting Bobby but, like the twit she is, tells him that he'll have to tell Bobby he's in love with her, or she'll never really be with him. He starts off with the little things, like wearing glasses, which immediately catches Bobby's attention. Not only does she think it humanizes him, she's got a total thing for guys with glasses.
A girl after my own heart!
The fact that she'd apologize let alone want to be friends with him just for wearing some damn pair of glasses (his words, not mine) has him in his cousin's debt for life, and as they spend time together, he soon realizes that she's growing on him, and it isn't long before he blurts out 'I love you'. He later takes her to a party to meet his biker family, where she meets Kellion, and we get a little peek into the other bikers' minds. They've caught on to Leandro's plans and think she's too sweet to be played with, something Leandro knows all too well, but he refuses to give her up. Bobby was shocked at his confession of love, but after a little test of seeing if he could find her in a crowd without really knowing he's doing it- he totally passes, btw -she tells him she loves him, too.
She even surprises him by showing up in his bed naked *perversely wiggles eyebrows* and blatantly helps plan the random places to have sex. XD Life is good! Until... Sean Blackwood, a very mysterious deaf man from her past, who comes into town to pay her a friendly visit. At the same time, Priscilla calls a distracted Leandro to ask him for his approval on clearing her conscience for telling him to lie to Bobby. He agrees without listening, and later gets a text from Valerie Martin. Who is this woman, you may ask A-
She loathes Bobby for supposedly stealing her love away (Sean) and tells Leandro to go to a certain place to see why Bobby is so undeserving of love. Leandro shows up to see them together, and he thinks the worse. His reaction? Tells her he wasn't the only one who got played, and in anger, tells her in front of
everyone
that he never really loved her to begin with.
*cue traumatic flashbacks*
UUUUUUUGGGGGGGGHHHHHHHH
Numb with pain, she tells him that Sean is deaf, her reason for her passion with wanting to help other deaf kids, and reveals that he, her
half-brotherrrrrrrrrrrr
is the reason for all her accomplishments. Leandro's made the worse mistake an asshat could ever make, and he chases her out of the restaurant to apologize, but before he can...
"I just received a message from Priscilla- your cousin. She's been trying to call me but since she couldn't get to me, she thought she could text me everything about what you did. She's so very sorry, you see." -Bobby Granger :'(
So the cat's out of the bag, the beat horse is shot, the fat lady-
*What are you going on about?*
Priscilla just confirmed Leandro's unintentional confession, a final blow to Bobby's already breaking heart. And it ends. Right. There.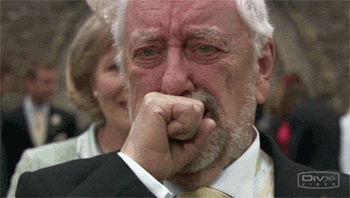 Heart Racer
was a great start to a new romance series of hot-ass bikers you just wanna sink your teeth into. Leandro is the typical bad boy who actually wants to do good to save his father (awww) and was willing to use Bobby to do it (boooo) but how do you even begin to hate him when he starts to fall hard for her? Hmmm.
Every page was entertaining, never a dull moment in his or her mind as they hated, annoyed and fell for each other. It was a really sweet story with a heck of a lot of spice and rough edges to it. I'm sure no one likes being man-handled unless it's by a hot guy you like, but I thoroughly enjoyed the kisses he planted on her. Strangely reminded me of the Korean dramas I
used to
watch O_o.
Bobby is a smart girl who didn't make the mistakes some of Marian Tee's other girls made because of love/lust/like, but she did risk getting to know him, and because of his lie, she ended up hurt. I loved loved loved reading this and I've already got the second book downloaded. This author really knows how to put the ER in EROTIC; she should come with a hazard sign! The pages nearly burn with her sex scenes, and my eyes burn just as bad whenever something happens and the tears just come pouring down like the Niagara Falls.
In other words, her books make me feel like: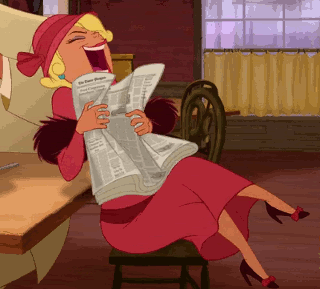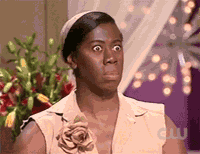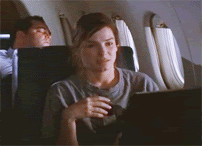 AND THEN-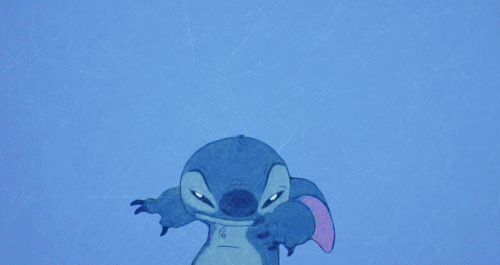 I recommend not only this book, but this awesome author, as well. :)
Oh. And not gonna lie, but I totally thought of this Filipino film when I read the synopsis:
It all started when 17-year-old Athena Dizon unwittingly plays a trick on resident heartthrob and bad boy, Kenji de los Reyes. All of a sudden, she finds herself pretending- unwillingly at that -to be his girlfriend to make his ex jealous.
Now, not only does she have to deal with dirty looks from the girls in school who want Kenji for themselves, but her supposed boyfriend is getting on her nerves. He's hotheaded, never seems to agree with her on anything- and everything about him screams gangster.
Has Athena gotten herself into more trouble than she can handle? Or has she actually found herself a boy she can call hers- gangster be damned?
- Goodreads
Haha didn't mean to add this to another book's review, but- wait, it's a BOOK? Ugh now I wanna read it. But I have a list to finish. But. But. But.
lol
Happy Reading =^~^=