I've been killing myself over classes I should've considered taking later in life (like a hundred years) but enough with complaining. This weekend I plan on reading these lovely books and reviewing at least one of them on this page.
First up:
It's not always happy-ever-after when you marry a Greek billionaire. 24-year-old Mairi was once an old-fashioned hopeless romantic, a schoolteacher who flew all the way to Greece in hopes of finding her own Greek billionaire to fall in love with.
She found it in Damen Leventis, a handsome billionaire who was alpha to the core. He was everything she had dreamed of... except for the fact that he didn't even know what love was. A lot of tears had to be shed, a lot of heartache had to be felt, before the billionaire finally realized love was what he felt for her.
Now that they're married and with a baby in tow, Mairi thought it's all happily ever after until... that boy. And... that kiss.
-Goodreads
The Art of Kissing a Greek Billionaire!
GAHHH. I read the teaser of this and I freaked out (that little shit!) And then I read the synopsis and- like -from a scale of one to even I just can't-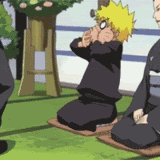 WHY!?!?!??!?!?!??! OMG why of all the couples to choose for this little shit to come and- I- asdjfaodhavlhdhdfskl. Don't think I forgot that Mairi and Damen are the couple who did things with other people T_T. And then this happens-!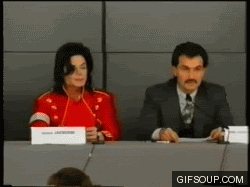 QUIT PLAYING GAMES WITH MY HEART
with my heart
with my hear-
*Alright this isn't karaoke night. Shut it.*
Ok. The next one
I seriously hope to God I do it
is:
After years of trying to deny her feelings, curvy 21-year-old bookworm Jaike Hepburn has succumbed to the inevitable. She no longer cares what the whole school thinks if they find out the truth: the devilishly wicked and gorgeous billionaire heir Derek Christopoulos has become her Dom, and she his Sub.
By belonging to Derek, Jaike realizes that time, space, privacy - all of it means nothing to Derek.
He wants to be WITH her. IN her.
Do everything
FOR her
. Every second of the day.
Life with her possessive Dom is beautifully twisted and dangerously addictive...
until the day Derek rips her heart into pieces.
That's when Jaike realizes the truth.
He may be her one and only Dom, but she is just one of the many Subs in his bed.
- Goodreads
Meant To Be Yours!
OKAY WHAT THE FUCK MARIAN TEE?!?!?!??!?!?!?!? This better be one of those misunderstandings where she thinks he's with another sub and she freaks out before he can correct her. Ohmygod I'm gonna cry if he actually has another sub on the side or she's the side sub or- acckkk I just-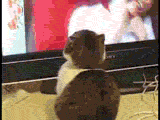 See, this is why I don't read these things during school days. I'll have a mental breakdown in the middle of American Literature and my professor will just simply not know what to do with me other than stare or excuse my sorry ass for not being able to keep it togetherrrr!!! Grrr.....
but anyways.... T_T:
A young ordinary girl falls for a rich, handsome duke. If this were an ordinary love story, she would have been his bride. Instead, she becomes his mistress.
In taking the eighteen-year-old Mary Ashton with him to London, Rathe Wellesley- the 5th Duke of Flanders and England's #1 Heartthrob -knows that his most cherished woman would become the talk of the town for all the wrong reasons.
Even so, Rathe is unable to keep himself away from her. Mary used to think she had the power to change the duke's outlook on love. But when someone starts spreading lies about her, making Rathe and the whole world believe that she's too young for him---
When she looks into Rathe's eyes now, she fears that no matter what she does, the duke will ultimately choose...
to leave her.
- Goodreads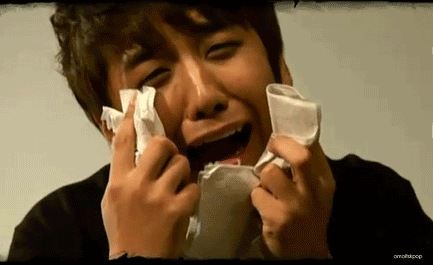 That's all I'm saying. That and: "Yay! The Pussketeers are back!"
and lastly but not leastly:
Saffi March used to be "just" a fangirl of rock star Staffan Aehrenthal, who's also known as Sweden's #1 Sex God and one of The Pussketeers, a world-famous trio of billionaire best friends.
Now that she's Staffan's wife, Saffi thought it would be happy-ever-after forever. And it was so... until one day, Staffan suddenly started being cold to her.
Hoping to salvage their still-fragile marriage, Saffi invites her husband to a luxurious train vacation. It's all or nothing for her, and if she doesn't succeed in making Staffan love her again then maybe... maybe it's time to accept that she and Staffan were never meant for each other.
- Goodreads
EEEEWWWW WWWWWHHHHHYYYYYYY
Jesus Christ, when does it end, woman?! WHEN DOES IT END?! I feel like he might be up to something and she's gonna misunderstand it, or maybe he's doing the misunderstanding, and she has no idea why, but whatever the fuck it is, I just-
Do I really feel like giving myself heartache over these books? Is that even a real question? Of course I do (lol). So here's to hoping that I'll have time to review them after crying my eyes out and possibly writing even longer rants for a certain sadistic author.
Happy Reading :)
UPDATE 3-20-15:
So obviously I lied and didn't put them up here. I read them, I swear, I just have to get my shit together and put up their reviews before I can post them on here. T_T
Enjoy the weekend!
UPDATE 4-1-15:
The Rockstar and his Fangirl has been posted.