She's an impulsive and flirtatious artist. He's a workaholic billionaire and a control freak. A one-night stand is all that should work for the two of them, but instead they find themselves wanting more.
24-year-old Daria Everest has kissed twenty-eight frogs, and all of them had stayed... frogs. She's ready to swear off love until a twist of fate almost causes her to commit manslaughter against a Greek god. One look, and all her good intentions are forgotten. This time, she's sure of it. This handsome frog was going to turn into her prince.
Note: A taste of heartbreak ahead. This is the prequel to A Fling with the Greek Billionaire.
- Goodreads
Curse you, Marian, I thought it was going to be a lot worse than it really was. *face palm*
This was a yummy prequel to Daria and Nik's story. Our heroine, the one-third to the trio friendship with Alyx and Yanna (
How Not to be Seduced
by a Billionaire) is a princess [see heiress] who's had one too many frogs to kiss. And by too many, I mean twenty-eight. She follows her mom's footsteps in pursuing their dream of true love, but after a while, even she begins to lose a little faith.
She vacations in Greece, writes a letter to God about her Mr. Right, asking for a sign via pandas, and puts her notes in an empty bottle to throw out to sea. Too bad she can't throw for shit, because instead of hitting the ocean waves, she hits the hot Greek behind her.
The poor Greek she hits is Nik Alexandropoulos, a 28-year-old billionaire who's had it just as bad with love as Daria, but instead of sleazy frogs, it was sneaky dwarfs. Every foster woman ever given to him by the law always showed their true gold-digging colors, and it only made it worse for Nik, who eventually turned into a cold, suspicious man, forever looking out for people who lied to him.
So when a rude woman decides to assault him twice on the beach with an empty Gatorade bottle, he takes his grouchy self over only to find out how insane and arousing she is. When he approaches her with a bundle of pandas printed on his phone, she's stunned. This is her Mr. Right. Is he a bit uptight and scary? Sure, but his dominating presence and need to possess her does more than overwhelm every cell in her body. They hook up, both unable to fight this unusual pull at the other, and it looks like things might actually work out.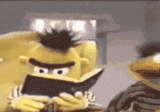 Until Daria's worry goes and fucks it up. He was about to leave the morning after, but their magnetism forced him to instead make her understand that whatever it was between them, would be seen and dealt with by him and him alone. He only asks that she not lie to him, and when he asks her if there's any skeletons he should know about, she thinks of her poor mom mocked for her belief in true love, and says no. Lie
#1
. Then he asks if she's ever had other lovers (aka you really a virgin?), and she says no. Lie
#2.
*Okay, Lie #2 is kinda fucked up because he's asking if she's really a virgin, but for her, she's thinking of all the guys she fell for. So she wasn't lying about the virgin part, just the 'thought it was true love, oops' part.*
The one thing he asks for is honesty, and what does she do? Lie. I get that she was nervous about what he'd think of her if she told him the truth, but damn it! Does no one watch tv?! Does no one read?! These things never end up good! And the worse thing is that it's completely natural for her to clam up and tell him those small white lies. GAHHHHH
Nik, ever the one to do background checks on anyone entering his life, finds out that she's lied to him twenty-eight times. And it doesn't help that she'd changed the bloodied sheets earlier, because when he goes to check the bed and sees it squeaky clean, he assumes that the lack of blood and twenty-eight douches are proof enough that she'd lied about having lovers.
UM you know some virgins don't bleed, right? DO YOUR HOMEWORK YOU PRICK!
*Fucking foreign, uneducated backwards Neanderthal no life little shit-*
*Okay, calm down.*
The ending wasn't as bad as the author's other stories, but it was as worrisome as it was hot.
WHY DO YOU HAVE TO BE SO HOT WHEN YOU'RE SO MAD?
Shit like that just isn't fair.
Last words before I go on:
Victor, Daria's last frog? You're just-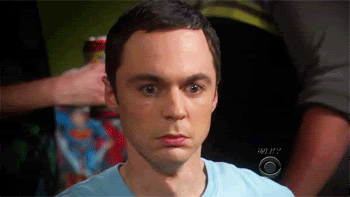 I don't know what the fuck Daria saw in you, but you TOTALLY MISSED OUT BUDDY! But you know what? I'm glad you fucked up by being a fuckboy, fuckboy, because if you'd made it worked by some bloody miracle, she wouldn't have met Nik, and he's a BETTER FUCKBOY THAN YOU.
*Hmm that didn't come out right*
*Nik's already on the shit list. Just wait til the next story to change the tune.*
Favorite comeback:
"Because I am Magnolia Everest's daughter, and I can buy your life ten times over."
Last thoughts:
Daria went to Japan for a year? Did she at all interact with KC and Yuki from Drawn??? God I gotta read that again.
Hmm, is it a coincidence that her daddy went for the nanny, and there's a possible story with a nanny coming up later? Will those things interact at all?
Magnolia Everest is a beautiful name
This True Love theme is just- gahh <3 <3 <3
Daria's second throwing of the bottle at Nik to get his attention was just:

Daria, I love you and your determination to not let God's gift go to waste XD

I really look forward to Daria's story because of her belief in True Love.
A lot of Marian's girls are about true love, but it's nice to see a theme
on True Love. And Daria's funny as fuck, so who wouldn't be excited?
Part 2 to this just came out tonight,
and I just downloaded my ARC.
3:)

Happy Reading =^~^=