She was in love with her best friend's brother.
He was known as the Delicious Duke, a sexy, out-of-her-league billionaire engaged to a princess. He was off-limits until that night Imogen dared kiss him and he kissed her back. For a few hours he had been hers.
Now Julian Walkden was back. Jilted by his fiancee, he thinks Imogen would make a suitable replacement bride. He promised to give her everything as his wife, except the one thing she needed... his love.
This is a complete, standalone romance with no cliffhanger.
-Goodreads
WARNING: MINOR SPOILERS WITH CUES
This is the second book to the Entitled series. Why I read this first and not the first, I have no clue, but I gotta say- AWWW! I loved this so much! <3 The story was entertaining and interesting, with great writing and an amazing flow that gradually reached the end of a horrid waterfall until-
When Imogen has to go to the birthday dinner Julian's throwing for a birthday girl who won't even be there, Imogen has second thoughts. She wants to go, but then it'd be like a shark to a bloody piece of long, hard... bait. And the last thing she needs is to throw herself at the man she's loved since they were kids. Not only is he engaged to a real princess, but he's so out of her league, she can't help but listen to her insecurities. However, when she goes to dinner, the lack of her bubbly best friend forces them both to actually
see
each other. For Imogen, it's torture; for Julian, it's like seeing Trouble for the very first time.
Julian's a really hard man-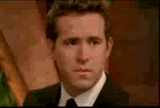 -who doesn't need love in his life. It turned him into a shattered vase glued together twice- there may be no coming back from a third crash if he ever lets his guard down again. Unfortunately, jet lag, alcohol and a beautiful woman to make him laugh causes all sorts of problems for him. Not only does he finally see how amazing Imogen is, she's also able to get under his skin, and
that
is a problem he needs to end. Now. Too bad his two heads couldn't come together to think up a plan. Ha ha. Ha.
In the end, they end up at his place, and under the influence of a streak of 'fuck it', she blurts out her curiosity on how he tastes. He basically challenges her to taste him, so she goes-
*cue spoiler*
Imogen and Julian give in to their sexual desires, but when she fails to let him know she's a virgin, it puts a bad taste in the duke's mouth. They have sex because there's no denying the chemistry, but afterwards, Julian can't help but feel guilty for taking the innocence of his little sister's best friend. What's worse, he sees
that look
in her eyes that automatically brings his shields up. Humiliated by the awkward moment, she runs away, and for two years, they don't see each other.
A night both would rather forget started a very intriguing love story, especially because it was more of a childhood love on Imogen's part. (Oops, was that a spoiler? Sorry
not sorry
.) It's battle after battle of misunderstandings and the FEAR of being hurt or rejected by someone who could possibly have all of you, and I know how scary that is. Imogen had a rough journey, and Julian did as well, but he was the dick in this (teehee) so Imogen gets my sympathies. He certainly didn't make it easy for her.
CHARACTER APPRECIATION TIME!
*maybe spoilers? idk probably shouldn't risk it*
Aside from Imogen and Julian, I fucking LOVED Lukas, Julian's friend and business partner. As a doctor, he's called upon when Julian finds Imogen bed ridden in her apartment. A lot of characters in here were cool with their own personalities, but I loved Lukas because I felt like he was given
more
. I can't say what it is per say, but... I'm not sure. He's described as a laid back genius cutie with a good heart, but his moments of muttering random smarty things to himself or staring off into space really made me feel like there was more depth to him- as if there was more to him that I was privileged to see and admire. I fell for him
*sighs*
And I want more!
This book was amazing. Well written with a flow that did well for the pictures in my head. The only problem I had when reading was the lack of visual breaks for my eyes whenever a scene or POV changed. It jarred me a few times and took me away from the story, but eventually I got used to it. Another slight for me is the way some characters were put into depth while others sort of felt two-dimensional. I'd hoped to see the characters I wanted to love play more than one role, then I would've had a lot more people to happily rant about.
*maybe spoilers? 'character analyzing*
Maggie and Olga, Julian's sister and stepmother, didn't come off as that deep to me, and I was a little disappointed. Maggie's this amazing woman for our hero and heroine, but I didn't feel anything more than her excitable dialogue and constant trips to China where her passions awaited. I like Maggie, and the support she gave both Imogen and Julian, but compared to the guys, I just felt that she wasn't given enough. The same goes with Olga, the mean gold-digger. She does seem to be a little different towards the end, but it isn't really shown, so most of it is speculation.
This is a great romance story that I recommend. The romance was always there for Imogen, but we got to fall in love all over again with her, and I think that's what did it for me. It was brash with the duke's cold decisions and their banter; innocently adorable with her inexperience but quick understanding; humorous with
the embarrassment of being caught half naked at the office
their cutesy moments; and it made me cry
you fucking bastard
. Who doesn't love a good cry with their hormones and cheddar popcorn?
Happy Reading :)