When small town girl Melinda Prescott is taken hostage by three hot bank robbers, she quickly discovers that a life of bank heists, luxury hotels, and kinky menages is way more exciting than working on the family farm. She should be scared of her dominating, fierce captors... but there's something wicked inside her that's craving to obey their every dark desire.
Melinda eagerly throws in with her three smoldering fugitives... and soon realizes that these are no ordinary bank robbers - and that bad guys aren't always who they seem. But will her delicious captors overcome their own demons enough to let her in? And can these underdogs fight an evil conspiracy that's larger than all of them?
Warning: This book contains a sexy bank-robbers-and-their-captive sandwich, light bondage, teasing hints of domination, and a little play-time in a hot tub. Oh, and some all-too-delicious alpha heroes who bend the heroine to their will.
-
Goodreads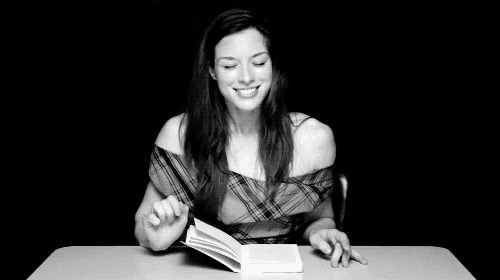 Okay, who doesn't have those fantasies of more than one masked man? Seriously. This was a very hot read that followed the exciting journey of Melinda who decides to show her captives that she'd be an amazing asset to the team. Too bad they're reluctant with letting a female back into their ranks. All but one actually don't mind, but seriously, that just makes things hotter when he watches the rest of the naughty guys show their appreciation for her enthusiasm. I loved that they used different gods as their code names, and their "initiation" for a now named Isis? Fuuuuuck. And let me just say, you'll never think of driving the same way.
This is a fun and exciting story with an actual action-packed plot that balances out the bullets with orgasms, and with more than one guy to drool over, it's also amazing when they have their own little attitudes to swoon to. Definitely a read to check out if you like that sexy action. The end certainly takes a... hot turn.