~Risque Reads Brings You~
26 Tales of Sexy Shenanigans on All Hallow's Eve!
These are all Fantasy First Times - how we all wish it had been! A little sweaty, a little scary, and a lot HOT! So snuggle up with a pumpkin spice latte and enjoy these stories from some of your favorite authors...
I'm still going through these stories at random but I've got to say, this makes me feel like it's Halloween every night with a hot fantasy. No pumpkin spice lattes *sighs* but they definitely get you in the mood.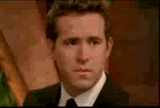 'Cheerleader's Halloween First Time'
Molly is a lovely, inexperienced college student who didn't even want to go to the Halloween party. But she promised her best friend that she would be there, and not only that, that she'd wear the outfit that was picked out for her. She has no idea what she's getting into, and soon enough, she's dressed up like a Spirit Squad member, complete with a tiny little skirt that covers absolutely nothing. For the first time in her life, she's getting some pretty serious attention, especially from one young man who's intriguing her like he never has before. She wants him, and gives him the gift she can only give once - her very first time.
'Halloween Vampire Lover'
Claire is a sweet, lovely inexperienced college student, unspoiled by campus life. When she decides to go to her dorm's Halloween party, she didn't expect what would happen to her. A man dressed in a matching costume as hers, as a vampire, seduces her. As he takes her for his own, he reveals that he's not only dressed as a vampire. He is one.
When Blair, the Bridezilla from hell, throws the wedding cake topper at the staff, they decide to teach her a lesson in humility. The young, innocent bride is taken unprotected in every position and in every way possible by the group. But, the thorough, sweaty, demanding action won't be complete until her fiance finishes the lesson.
'Punished by the Vampire'
When Holly wanders off from a Halloween party into the forbidden wing of Dragdon Manor, she has no idea the danger that awaits. She encounters Adrian, the most seductive man she's ever met and is mesmerized by the flecks of gold in his eyes. Adrian seduces Holly into an erotic show she will never forget, one that might have deadly consequences.
When a Halloween party gets out of control, only a virgin's sacrifice can make things right.
After a ghost crashes her car, Chloe finds herself trapped between a mountain and a very hard shifter.
'First Time in the Old Dark House'
Jenny goes to a Halloween party in a dark, creepy house expecting to meet up with her boyfriend who she plans to go all the way with for the very first time. Once inside she is overcome with lust for two of the class football players, but is it really them? Or does the dark house have secrets to share with her?
After conjuring an entity with a ouija board and then playing a game of spin the bottle, innocent Cara gets pushed into a dark closet with the cutest boy in school. They quickly find out they aren't the only ones in there when Cara is ravaged by someone... or something.
An exclusive club is Fiona's chance to ensure her career is fast tracked. It's expensive and exclusive, and about all she has to make sure she gets in is her virginity. And they want to auction it off.
On the run from a cruel Lord who intends to ravish Flora with her fiance watching and then torture and kill them both, a Romany woman tells her that she can summon a daemon to rescue them - in return for her virginity.
A college-age virgin meets the girl of his dreams while waiting in line for a Halloween haunted house. Things heat up once they're inside, but is she really his dreamgirl... or a nightmare?
After an argument with his girlfriend, a high school senior leaves for the big Halloween party alone and depressed. But his sweetheart overcomes impossible obstacles to meet him at the party and prove her love to him.
'Seduced at the Halloween Ball'
Rose attends a masked Halloween Marine Ball, only to be seduced by a stranger.
'The Sexy Nurse Gets a Hot Injection;
Was there a better place to give Mark my virginity than at a costume party, deep in the bowels of a haunted asylum? I didn't think so. It was our favorite holiday, and I was determined to make this Halloween one we'd never forget.
Rose Baker's freshman year at Boston Magical University has her freaking out. Hot guys are everywhere, making her wish she wasn't so inexperienced with men. The whole hot mess is so distracting she's flunking Common Shifters 101.

Rose decides to steal the Midterm Exam from what she thinks is an empty office on Halloween night. When Professor Garoux catches her red-handed, Rose must convince him not to have her expelled. Can an untouched girl like her please a werewolf Professor?
After Hunter Hart returns Kelly McKay's charm bracelet, all he can think about is giving the inexperienced but hot wizard girl something else. What exactly was she brewing in the dorm common room that morning, anyway? Hunter explores uncharted territory with the untouched Kelly in this hot short.
While Camille goes to get her next caffeine fix she bumps into her old, drop-dead gorgeous, Professor. Knowing she has to take it as a sign, Camille lures the Professor up to her apartment and devices a plan to get him bare naked. However, Camille gets a little bit more than she's bargained for, as the Professor has discipline on his mind, and her innocent virgin bottom is in danger of being spanked.
'Devoured by the Wood Goblin'
Tilly is anxious to become a fully fledged pixie and goes against the wishes of her kind when she sneaks into the woods to start on unsanctioned Coming Ceremony on All Hallow's Eve. But without the guidance of the Elders she has no idea what to expect and is left at the mercy of a goblin she meets in the woods. Can she trust the goblin to help her? Or will she regret letting him touch her?
Laura is about to experience it for the first time, but only an hour ago her mouth was bound by the faceless hand of an aggressive tormentor and she feared the worst.
When an unannounced hero appears from nowhere, Laura doesn't have time to ask questions, instead falling into his big, furry arms and letting him take her home through the moonlight. But the beast has other ideas and soon Laura is on a first time, wild ride with something she didn't even think existed ten minutes ago as she's taken hard and unprotected in this shifter fantasy.
Tammy and her friends are on a late night walk home from a Halloween party when they happen upon the infamous number 42, Stoker Drive. The house has creeped them out since they were kids, but Tammy is keen to show the group it doesn't terrify her as much as it used to now she's an adult.
Taking them up on a dare, Tammy sneaks in to the abandoned house to discover it's not as empty as she thought. What follows will teach her the lesson of her life as she's set upon by number forty-two's only resident who wants nothing more than to claim another innocent victim, raw and unprotected to continue his lineage.
'Trick or Treat and I'll be Sweet'
Dillon had ignored Christina for one Halloween too many. But this Halloween, she would trick him into being alone with her in a dark room for 40 minutes. She needed to lose her V-Card, and Dillon seemed like the perfect solution to her sweet problem.
Anna was a good girl that didn't even want to go tot he Halloween party. Bobby Smith never missed any parties. He was bad, she was good. On a night filled with surprise, Anna and Bobby find out that bad and good go together like warm caramel dripped on a candy apple.
It's my first week of college, and all I can think about is going back home. I'm a little homesick, which is to be expected. What's not to be expected is that I'm still in love with him, the man I shouldn't be. It's forbidden. Taboo. And I'm a virgin, on Halloween, still holding onto the fact that the sexy man of the house, handsome police officer will show up. When the idiots at my dorm party start to shoot fireworks, I'm a little worried he'll show up, and a little excited too. I don't think I can get over him. It's a problem that I'm going to have to deal with. I thought I was over him, but he just might end up taking everything, including my virginity.
'The MILF's Virgin Treat'
The MILFs are on their annual virgin hunt. Not just any MILFs, but gorgeous, stacked demons that feast on virgin sex. Carmen, one of the prime demons, has found the perfect party, the scent of virgin in the air driving her wild. She finds the ideal specimen hiding in the corner. Chris has no idea what's in store for him tonight. One of the hottest cougars he's ever seen is all over him. What could she want? How did he get so lucky? At first, he's sure it's a prank, but all this MILF wants is to ride him until morning light. Nothing gets her off more than an inexperienced virgin.
'Trick and Treated by My Billionaire Boss'
Curvy Tiffany accidentally shows up for work on Halloween in a French maid costume that is way too revealing. She hopes to hide at her desk wearing her coat all day. Unfortunately, her billionaire boss decides to show up, calls her to his office and tells her to remove the coat. Unable to say no to her sexy boss' demand, she removes the coat, revealing everything he wants in a woman. Tiffany willingly follows the rest of his orders, allowing herself to be touched by a man for the first time.
'Watching My Future Wife's First Time'
Sandy is still pure as the driven snow but only because she and her fiance have agreed to wait until marriage. Even with only two weeks to go, she's not sure she'll make it. When the big, stud at the Halloween party approaches Sandy and offers to satisfy her needs, Sandy puts her fiance in his place and makes him watch how a real man satisfies a woman.
There was a lot of good kinky fuckery to make some panties moist, some of the more fantasy-based ones being my favorite XD Last story was a bit weird tbh but Carter (said big stud) definitely puts you in the mood. Fiance is a bit of a kill-joy for me haha. The Devil's Doll is probably my favorite. Very naughty, and it reminds us that
everyone
needs love, no matter how far you fall.
I'll let you know know about the books when I actually finish it. Been nearly a score.
Happy Reading, you kinky fuckers