FROM DEMONS AT DEADNIGHT and DROP DEAD DEMONS, and the soon to be released, DEMONS IN DISGUISE!
Those Hextraordinarily Hot Hex Boys are back with more hilarious character interviews with the wonderful ladies of the blogging world. It's Ayden, Jayden, Matthias, Blake, Logan, and Tristan all sharing their innermost thoughts and feelings, PLUS this time AURORA even gets to have her say, including tips on how to work with Hex Boys!
And there's more!
BONUS!! You get some of your favorite scenes from the books written from the Hex Boys' point of view. And for extra excitement, there is a brand new alternate point of view scene! It's over 20 pages from a section of DROP DEAD DEMONS that is completely from the dark, brooding one's point of view. Yes, you get a look into Matthias's head!
Don't miss the Aurora and Hex Boy fun! And look for DEMONS IN DISGUISE, the third book in the Divinicus Nex Chronicles series arriving for the 2015 holiday season!
-Goodreads
Okay first of all, the
About the Author
? "Supernatural continuum warlords"? "supernatural continuum warlordian high command"? "inter-dimensional paranormal prisons"? "Ooarchtohuthlamadilfrump"? You guys are fecking hilarious XD And I seriously think Jayden wrote that for you, with a bit of help from Blake (purely because of mentioned 'sexy hex boys'). Nonetheless, this citizen of Earth is very pleased.
OH MY GOD, MATTY!!!!!!!!!!!
So I fecking LOVE THIS INTERVIEW SET. There's so much Matthias! And it's got Aurora in it!!!
And there's so much Matthias in it!!! *cough*
Sorry Aurora. So I missed my homegirl, too haha She's just the same snarky little wit-minded lass that I remember from Drop Dread Demons. I've missed her and the boys so much XD The multiple bloggers who got to interview the boys (lucky girls, lucky giiiiirls) asked some awesome questions, but I think we all know we just wanted more Hex Boys. They could be put in a room for an hour and we'd be entertained and freaking
thrilled
with whatever they do.
So on with the applause for the bloggers who did this:
Melissa
From: melissawatercolor.blogspot.com
She had an amazing interview with Matthias and Blake- my two favorite men! (I'd say Ayden but he's already in the 'couple' section with Aurora as far as I'm concerned lol) AND I LOVE WHAT HAPPENED! I always knew Blake was a major flirt and Mr. Seduction,
but whoa man whoa!
He brought on the SEXHEYY in these interviews (crashing or not crashing, does it really matter?) Why are you not 21 yet???? Or
legal
? This is so unfair.... T_T Our love will forever- okay like four years -be from a distance. But my God dude, was I hallucinating or did you really bring on the kinkery? Please tell me it wasn't a dream... oh, who cares! I'll dream about you anyway. No safe word necessary. *winks* <3
Matthias, I seriously want to know who've you kissed!
Have
you kissed? What else does your dream girl look like besides being a book worm and the complete opposite of Aurora? I gots to know! And okay... I already hook Aurora and Ayden together but I CAN'T HELP but ship you and Babe together as well, even if it is a forever platonic relationship...aaaaaaaand I'm feeling stared at by a certain redhead. Maybe Ariel?
Natalie
From: bookloverslife.blogspot.com
The boys pretty much took over the interview with this lol but I've always wondered what they love, so this one was one of my favorite interviews. AND MY FAVORITE
SHFDHSFADFHDSFH
SCENE OMGGG! Tristan's all ----- and Blake's all -------- and I'mjustlike -
*Blake....why aren't you.... I just.... we..... uggghhhhh.....*
Matthias totally takes it all with his favorite pastime (reading with Selena!) Awwwwww Matty!
*and okay... this is surprisingly HARD not to spoil....*
Jenny
From: supernaturalsnark.blogspot.com
So Jenny asked the boys what they wish they'd be asked in an interview. Very cute, very cute. The answers were hilarious XD Jayden, you surprised me! And I seriously want to know now what they'd cosplay as.... T_T This interview took on a dangerous turn (gaah Matthias) but leave it to Blake and the boys to make it another LOL moment.
*I really wanna spoil this T_T*
Auggie
From: www.Auggietalk.com
You the man, Auggie! Er, I mean woman. Person. Thing... YOU MY GIRL! Aurora finally makes her appearance in an interview and her sass is on point but- *sighs*. Aurora, I love you, and I LOVED seeing you, but I'm sorry, just the mention of the Hex Boys distracts me.
And you know what? Caution to the wind. *hurls caution to the wind* Auggie is the man because she asks Aurora a very important question: "Do you have a favorite [Hex Boy]?" THANK YOU! And Aurora- being Aurora -doesn't say who she really wants to say, and instead says they're all hot and equally fitting. *silence* Did you hear what I said? She said THEY'RE ALL HOT. That includes, Matthias, Aurora!
Don't you dare back out now!
*hmm I think I hear Matthias throwing up*
A whole bunch of other stuff just tumbles down from here and I won't spoil XD But yes, this is one of the most awesomenessnessnesssnessssss interviews ever. Not only is she in it, but the boys make an appearance (no surprise) and-
*coughs*
Danny
From: Bewitchedbookworms.com
This one was glorious because it was a little scene of all of them trying to control Blake with his diabolical way of crashing other people's interviews. AND THEY CHASE EACH OTHER (think we all know by now who I'm fangirling over). Ugh, such a beautiful gift of life.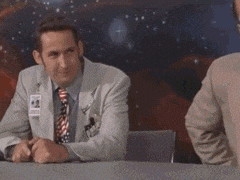 Danny, you.... Blake is mine T_T
Just one question: "What did Aurora do???"
Lori
From: Romancingthedarkside.com
Finishing off with Ayden's interview, it's no surprise that the boys show up. I... don't know how I'd talk about this without spoiling anything. So use your imagination.
Little mountain town above Los Angeles? Constant fog? I'm going to Gossamer Falls. Have I mentioned that before? I think I've mentioned that before.
This was a great treat for those who read Demons at Deadnight and Drop Dead Demons. Definitely made the waiting easier, because now I have a little more to dream about while Demons in Disguise is being finished!
I firmly believe that this is a series to get into. Who doesn't love a reverse harem? A smart cookie with a quick wit and quicker tongue? Literally hot love? Matthias Payne? Annoying fairies and cooky awesome guardians? Matthias Payne? I'd say this is a fun world with a poor girl who can't get a break from demons wanting her dead. Or maybe she does get a break. With these five hottie hexies.
*I thought there were six?*
*There are.*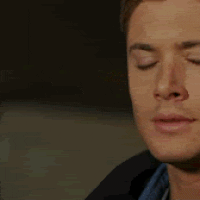 *Oh. (Yikes) Right.*
Ich liebe die Hex Boys. So much.
Last Thought:
So... what's Blake's safe word? lol
Happy Reading =^-^=