Steve "Doc" Baumgartner--alone, naked, face flushed with pleasure.
Carrie spies him indulging in a sexy, private moment. Though she's sworn to herself she's through with guys, and her roommate-turned-lover Maureen is more than enough to satisfy her, Carrie can't stop fantasizing about Doc.
Then Carrie gets her chance. A summer getaway to Key West, the threat of Maureen's zealot boyfriend, and Doc's hunger for pleasure prove to be the perfect cocktail to lower Carrie's inhibitions.
Smell the ocean air, pour yourself a drink, prepare for a summer to remember. It's time to Meet the Baumgartners.
*If you've read one of the books in the Baumgartners series, you'll love this prequel to the series. If you've never read any of them - Meet the Baumgartners! Your life will never be the same again!*
-Goodreads
*Sexy Night Sunday*
*High levels of kinky fuckery and crass language*
*Helps to get in the mood and all*
SO. FUUCKKINGGG. HOOOOOOOOOT.

Selena Kitt just has a way with her words- MY GOD WOMAN -that makes you think you're in her world, and she's calling all the shots. Like a porno but with an amazing plot. Lucky bastards, the readers are! Most especially her characters, particularly Carrie, Doc and Maureen. I swear it wasn't even five pages in and I was already looking like that sexy half and half right above. Bleeeeeeesssssssss.


So I've read the first book
'Babysitting the Baumgartners'
and just had to read this. Actually I read it a while ago but it was too hot not to be considered XD The first book of the series introduces a very lucky babysitter to accompany the Baumgartners on vacation. Little does she know that she's as hot for the parents as they are for her. This prequel is about how the kinky parents met.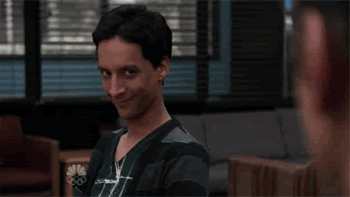 Carrie goes to the boys' bathroom of the coed dormitory late one night only to hear strange sounds from one of the shower stalls.
Moans
. At first she thinks someone's getting it on, but when she peeks, it's to see Doc working a fist around his cock! It's her crush masturbating right in front of her, pretending he's with someone. What's a girl to do? Watch and join in on the action, of course!
She starts touching herself and before she realizes it, she's imagining that it's
her
pussy he's eating out,
her
mouth that he's cramming his thick cock into. They come together (holy shit) and he goes to take a shower, only she slips and he spots her! She runs away in embarrassment but- alas! -he runs into her during work and invites her to a frat party. Fuck yeeaahhhh. But she turns him down! Until his friend slaps him on the back saying it wasn't going to work cause she's the Ice Queen or some shit and she's like "the fuck?". Mentally of course. She lets them go their merry way but after
having amazing sex
talking to Maureen, she decides she doesn't want that kind of reputation. So she goes to the party. (And yeah okay she had sex with Maureen- blleeeeeeesssssssss this fucking book my God)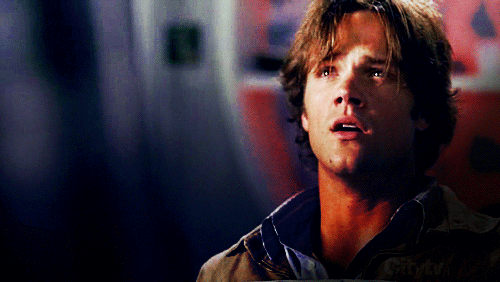 So I won't spoil the book too much but I've gotta say- HOLY FUCKING SHIT. If books could combust, this thing would be selling better than firewood. Why buy dead trees when you can buy dead trees with a promise of wet panties? I'd like to see you deliver, Mr. Woodsman!
*Actually I would like to see you deliver, Mr. Woodsman...*
Doc has to convince Carrie to take that chance on him. He's certainly hot enough. Beautiful mind. Beautiful body. Beautiful cock... with an enthusiasm to go with it! *cheers* And Carrie- ugh I'm glad I'm not in your shoes, girl. Maureen is everything you look for in a lover and best friend. Yeah, she has a boyfriend (eeehh) but I loved the comfort and security she provided for Carrie. Makes me want a roomie like that :*( But then I don't think I'd ever really venture past her haha sooo maybe I'll put that on the bucket list.
And let me just say, I had a hard time figuring out how she was going to tell Maureen and Doc about each other, and when they started marking their territories, I legit panicked! I want her with Doc, I want her with Maureen, I want them to be all together and be one happy family! But then there's M's beau and it's just.... T_T So what happens?
They have a fucking threesome.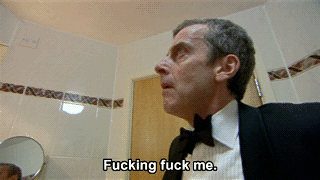 Not gonna lie, at first I was like, "Ah, shit. This is epic sex. She's gonna choose Maureen... oh wait. She and Doc are already married with their own series." And I worried for nothing lol. Still though, after that love scene and all the acceptance (
so much acceptance
) I totally felt the love and just-
Ugh. I want a poly-relationship. Reminds me of
The Compass Rose
by Gail Dayton with its poly-love held together in marriage buuuuuut that's another thing altogether lol. This story explores more than the vanilla kink. You get a beautiful, sexual woman who sees what a person can offer her and takes it for everything she's worth. You get a deliriously hot as fuck man who knows exactly what
he
wants. And let's not forget all the sexual tension and drama that pretty much flies around poor Maureen.
I think what makes this so sexy is the fact that Doc and Maureen are able to accept that they are
both
important to Carrie. Instead of being jerks about it and making it a huge mess, they get along
*wiggles eyebrows*
and
fuckedasalasthurrah
let bygones be bygones. Ah, such a beautiful story with the feels and fucking hot scenes. Did I mention that Kitt has a sinful way of making you wet within seconds of her words?
*Maybe if I lived in a dorm with shared bathrooms, I'd take the risk for a shower.*
*gaaaah*
A definite recommend this fine blessed Sunday! This isn't just any fucking hot read, it's a story with a complex relationship (that's putting it mildly) and even more beautiful people. I just
loved
the characters and the things they contributed to Carrie's well-being. They did it without losing themselves (HA), and if anything, it made the make-up sex all the hotter.
*fans herself*
And please, who doesn't love a story that can stimulate the mind
and
the G?
Last Thought:

Ah, Hemingway...