In the wilderness, he'll keep his mate safe or die trying.
Bear Armstrong swore to be captivating human Raven Holiday's protector. He's her mate, and it's his duty to be there for her at all times. When the leader of a renegade wolf shifter pack draws dangerously near, Raven's life is in jeopardy and Bear's future with her hangs in the balance.
Bear's choice is clear: Raven first, mission last. But can he come up with a plan that won't put his mate in harm's way?
Operation Bear, Part Three is the third book in the Bear Elite Saga, a series of adventure-packed shifter romance tales.
If you like steamy love scenes, heart-pounding romance, and piles of sexy shifter secrets, then you'll love the latest romp from author Sedona Venez.
-Goodreads
*Received an ARC from the author in exchange for an honest review*
***STARS: 3***
This was a fairly quick and entertaining read. Fast-paced with enough details to understand the situation, but too quickly to fall for the romance. Raven and Bear were certainly cute with their interactions, but seeing as this is the only book I've read from this author, their romance (established in the last installment) didn't shine through the life-threatening moments. There was a lot of lust and eye-fucking, and although I do know that I missed out on book one and two, I still think the romance should've been present enough to show itself to a reader like me, late in the game but eager to know about them.
Raven was a very loud character. I understand her frightening position of being hunted and protected by near strangers, but it felt like she was blowing up at Bear every other chapter. She also yelled at him for things he hid from her. That's not the problem. What's problematic for me are the inklings she had to feel confident enough to jump on him for secrets kept. Like, she narrowed in on specific things that he happened to be thinking/worrying about, yet vocally, none of them had touched such touchy subjects. So... how'd she know what to drill him about? If it's due to their links as fated mates, it didn't come off that way.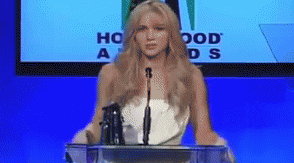 Another thing similar to this problem is her flow of thinking. She goes from worried and frightened to pissed off and indigent. It gave me a bit of whiplash and stunted the reading a little. Bear had a better sense of flow with his protective stature, but like Raven, a few of his choices (like keeping secrets) were questionable. If anything, many of them came off as reasons to move the plot along. I didn't like that impression. I also had the impression that this would be an intense thing, but instead it was more of a hiding in the woods, Raven and Bear getting closer, and them fighting over a plan that doesn't even come up. Eh.

'"Damn," I whispered, pulling out his rigid flesh. I slid my fingers up and down the hot, smooth engorged girth with a slow and steady motion. I was desperate to explore the entire length of his throbbing manhood with my tongue.'
I'm a dirty girl, but I love the floral and sweet shit just as much, even more so if we're gonna compare must-haves. However, what I didn't like was the floral paragraph delicately describing Bear's dick. It's not because it was jumping around the penis, it just didn't fit in my head. Raven and Bear of aggressive, feisty-ass people. To have her speak in odes to his third leg and then call it a cock in the end was just- ugh. I wish she'd just called it a cock in the beginning because the moment totally got ruined for me, I couldn't stop giggling over his 'throbbing manhood'.
The action and killing scenes were wicked great, but like I mentioned earlier, it was a little sudden. They had a huge fight over using her as bait, but it didn't even come up, because the wolves came to play. I don't think I much liked that they fought over something that didn't even happen, and that the fight itself was just another way to move the plot, like, 'They fight, and BAM bad guys come'. Although surprising and gasping, it still was... meh... for me. It was just weird seeing them fight and fight and then have it end with the climax of fights. Gotta say, though, the bloodbaths were amazeballs.

I'll be reading the first book to see what the heck happened to get poor Ms. Holiday into this mess. I love shifter-agents and the battles of love between two near-impossible matches. The writing flowed pretty well and if the first book's as fast as this one, then it shouldn't take too long to digest. I recommend this for those who like shifters and just want a quick and entertaining read.
Happy Reading =^-^=