Nautical by day...
Number one on Emma's to-do list upon arriving in Geneva is to buy a yacht for her employer. Not that Emma's daunted; she's got ice in her veins. From business deals to personal relationships, she knows she's got her priorities straight.
Naughty by night...
But it's not just Kastler's yacht that has caught her eye. The dark and handsome businessman is making Emma break every rule she has. Will one moment of passion be enough to tear down her walls?
-Goodreads
*received an ARC from an author who got permission from the author in exchange for an honest review*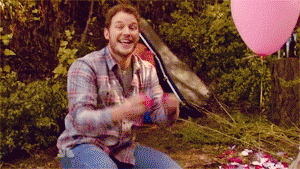 OMG T_T I LOVE THIS!!!!!
So surprisingly this felt really short because of how much I loved the story, but it's actually 156 pages! Which isn't bad, considering I thought it'd say like '79' on the website. But alas, this was a fairly good amount of pages (smaller than my usual) and- GAH. I'm so happy with this freaking thing.
The writing that took on Emma's POV immediately pulled me into the story and I simply devoured her. I LOVED HER. She was so used to being in the back with family and friends that she found a way to keep herself safe by continuing life under a facade. Bad habit, I know, but I just wanted to put her in my pocket. I loved her Ice Queen reputation among the gossipers because it warned the ones not worth keeping away, and it was just a nice little possessive treat to see such an energetic smile hiding behind that unreadable face. Her time with Noah on the boat was cute because despite them being grownups with high level responsibilities, their connection was as casual and sweet as a pair of young adults finding a treasure along the shoreline.
I liked the look into Noah's well-hidden thoughts and his constant comparison to his playboy cousin, Leo. It was obvious enough to get a feel for how he operated but subtle enough to still be surprised when...
that
happened.
*I'm trying to cut back on spoiling so give me some slack*
I felt both awkwardly hot (reading this in the same room as my family, people) and sad (as in, 'sadly, I cried like a mental and should be used to my parents' odd looks by now').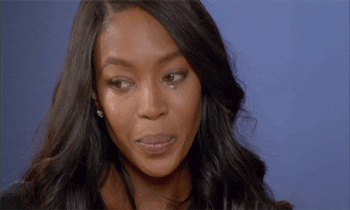 I commend Castro for getting to the route of many problems in relationships and being able to put so much into something that felt so short! Either that or I loved it so much, it felt too short. Either way I think we both know what I'm saying (I need more). I think I cried and laughed faster than my mind could keep up with. Somehow it was a quick and entertaining read but maintained that heart that I love to find in authors' works.
It was a nice pace and everything fit in quite well for the length. The ending was clean and swift, it left me wanting more, and I kinda do/kinda don't want another book mostly because it's more Emma and Noah and because it may mean there'll be another issue and I don't know if my heart can take another too-relatable heart break. o.o Definite recommend!
Happy Reading =^-^=