They say rock stars get all the girls. But Miki knows that's not always true. He, for one, though the guitarist of popular indie band Trainman, just can't seem to get the girl. It's kind of his fault, really. No one told him to fall in love with Jill. No one told him to stand still and watch as she moved on from a terrible breakup into the arms of another guy - a Japanese celebrity with the face of an angel and the body of a god.
So when someone else comes along, someone who finds him cute, smart, and funny (sometimes in the haha sort of way), will Miki finally move on?
Or will he continue to pine for Jill?
ABOUT THE AUTHOR

Hi! I'm a writer of contemporary
Young Adult and New Adult romance.
These days I'm writing paranormal/fantasy too,
and it's a fun exercise.
I'm often inspired by daydreams,
celebrity crushes,
a childhood fascination of Japanese drama and manga,
and an incessant itch to travel.
________________________________
NEW RELEASE:
That Thing Called Closure
#WriteBreakupSongsAbout
________________________________
________________________________
*****STARS:5!*****
Oh... my God.
(I'm happy I swear)
This gave me such feels! I loved the way it was written, so beautiful with that really weird and breathtaking way the author has with creating her stories. She has a certain style that I've seen so far, and it paints these beautiful moments in my head, even with things as simple and complicated as love. Or in Miki's case, getting over it.
I met him in
Songs of Our Breakup
(Jill's story) as the supportive BFF and later revealed unrequited love. </3 I so wanted to see him have a HEA and when this came out, I was so ecstatic and relieved! And then I read this and that excitement turned into something more bittersweet.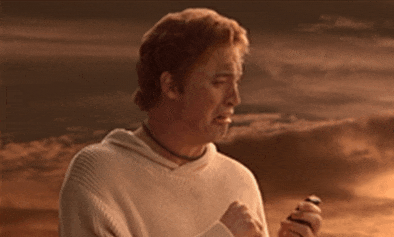 If you've read the first one, you know that he loves Jill and needs to get over her with another, right? I knew that. I expected it. And yet it still hurt reading about Ana trying so stubbornly hard to catch his eye when it just as stubbornly refused to refocus on something he needed rather than something he wanted. The whole thing was perfect with Miki's POV, with his talks to his band mates / friends about pining over a taken girl and constantly ruining it for someone who wants to be their one and only star gazer. I freaking loved it every time Kim, Son or Nino spoke because they were a lot more present to me; they became real with every word they spoke, solidifying their own existence in this crazy sad real world. And what a crazy sad real world it is, when your heart hurts for a girl who tries so hard to be loved back, and the story's not even told from her fucking POV-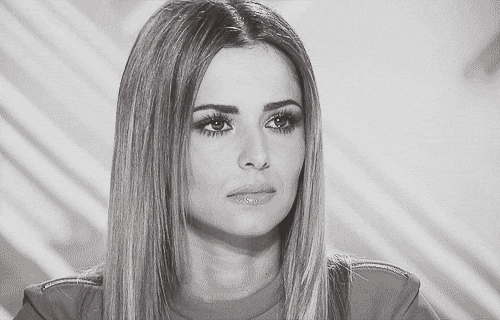 I'll try not to spoil the book for you, but I can't say enough about the bittersweet taste in my heart. I went in expecting a HEA and left with more than I didn't even think existed. Ana was persistent, and I loved that they formed a tighter relationship, but I think most of all, I loved how real it all was. That little trickle of reality reminding you that as surreal as love can be, it's still crass, complicated, complex, crushing, and even sometimes cruel.
*I can think of other 'C' words to say but should probably refrain*
And I wish it wasn't so cruel! It broke my heart seeing him with Jill because on one hand I know they're best friends and it was 'always them' in a way, regardless if she had a bf and he was meeting both loves of his life at the same time without realizing it. It sucked because how would I know what to do in a situation I'd never been in myself? And yet wouldn't everyone know that the one thing you should never do is-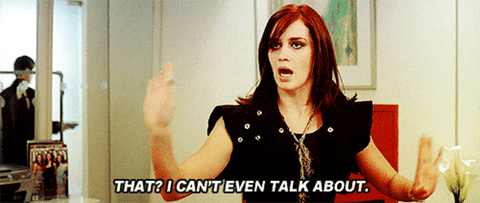 Ugh, I really can't. For spoiler purposes. I'm trying to be good here. T_T But UGHH!!! My heart. Oh my God, my poor battered heart. It just totally failed on me when the thing that happened, happened. Especially because of everyone else involved in it. T__T And then THAT THING had to happen??? OH MY GOD!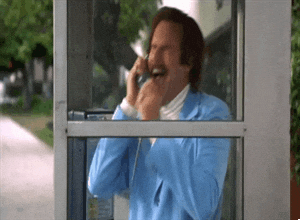 What are you doing to me Tria???????? From there I was just a bundle of mess within my bundle of sheets as I finished this to the end with a clean corner of the blanket. But don't get me wrong, despite it finishing in a excited/I-am-dying HEA, this thing was also hilarious. I LOVE Son and Nino in this even more, especially when they did that "special song". XD They're just the perfect comedic relief whenever things got too heady for my heart to handle. I can take an outright stab-jab-thank-you-ma'am, but give me a slow burning of the feels and I'm just-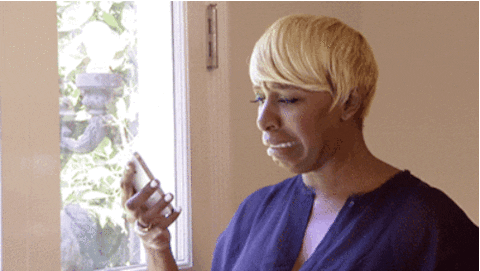 I LOVE THIS SO DAMN MUCH. Despite the way it took my heart on a roller coaster, the beginning was a hilarious and feel-good moment that had me grinning and smiling wide the whole damn time. Trainman has such history and chemistry together that you can't help but fall in love with their relationship, let alone the things they bring to the table in this series.
And omg but I've got to say, the sexy times came early in this installment.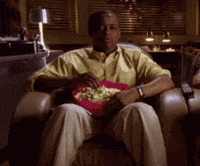 I swear, I wanted to stop because it was Miki and keep reading because it was Miki. IT'S MIKI! I was both aroused and terrified because- well, it's Miki! I'm a broken record with this logic but like, holy shit balls, I feel like I was peeking on a brother. And then it continued and my brotherly love quickly turned LOL. So yay for that, Tria!
Love was a complicated matter for Miki, and of all the things that happened in this book, I'd still stick with saying that the bittersweet thing of- well, the whole situation -was what took my breath away. Literally and figuratively, since I couldn't breathe through all the snot. T_T Seeing him deal with his love for Jill and learning about loving Ana was beyond what I'd expected to get from reading this.
It's a hardcore recommend for me because this author has a brilliant way of writing about her characters and their little worlds, showing the imperfect faces of love, and not making it something horrid. A lot of not-so-sunny feels were in here, but not once did they feel bad or disappointing. While he had a lot of stuff to go through, I just couldn't see him in a bad light. Or any of them. It was a complete haze of emotions with their better qualities always presented, never giving me a chance to feel anything less than what I needed.
The End.
And P-fucking-S.
Shinta Mori, you are one hot specimen too hot to handle. Every. Single. Time. This isn't even your book and you still made an impression! But I need to know: what the hell did you do in the end that lead to such an amazing climax???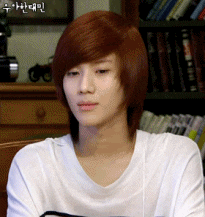 You can check out its ratings here
and get your own copy here!

Thanks to Bookish Diaries and Jay E. Tria for letting me be a part of this blog tour. I loved the book and I honestly cannot wait to get my hands on more Tria stories!
If you missed my post on Saturday, let me tell you that there is a giveaway going on right now for this! You win a WearDPT TRAINMAN shirt and a print copy of STGOY! It's only for the Philippines though, but hey if you live there or know someone who does, get on it!