It's too easy to fall in love with Jake.
Don't do it.
Lindsay and Jake have loved each other (as friends) since their senior year in college, and she made sure they didn't become more than that. The guy now known as Jacob Berkeley, star of a wildly successful TV show, was always too much for her.

Too handsome, too many questionable hookups, too restless. Also sensitive, fun, and genuinely caring. She's his emergency contact, his "zombie apocalypse buddy," his holiday dinner companion.

They've kept up this love-maintenance friendship for years, surviving graduation, their new careers, her move to New York City to work as an environment consultant. But then, days before a big climate change conference, he shows up, with big news. Jake wants to pick up what he never managed to finish in college. He wants to save forests again, work in environmental research - and he wants her.
Don't fall in love with Jake...
Why again?
This title was previously published as Never Just Friends.
This is a standalone romance with NO cliffhanger.
____________________________________________________________
Mina V. Esguerra writes contemporary romance, young adult, and new adult novellas. Through her blog Publishing in Pajamas (minavesguerra.com), she documents her experiments in publishing.
When not writing romance, she is president of communications from Bronze Age Media, development communication consultant, indie publisher, professional editor, wife, and mother. She created the workshop series "Author at One" for writers and publishers, and #romanceclass for aspiring romance writers.
Her young adult/fantasy trilogy Interim Goddess of Love is a college love story featuring gods from Philippine mythology. Her contemporary romance novellas won the Filipino Readers' Choice awards for Chick Lit in 2012 (Fairy Tale Fail) and 2013 (That Kind of Guy).
She's also on
Wattpad
!
and-
wait-
Youtube
?!
You can purchase the books here:
Amazon
||
Smashwords
____________________________________________________________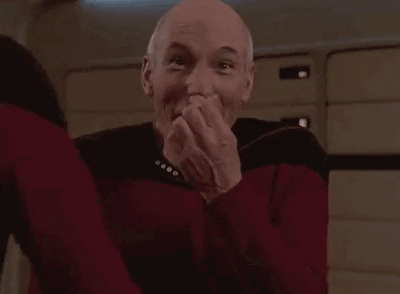 LIKE, WHOA. This was amazing, and completely kinda surprising because the first book was a solid 4 Stars for me, and I just assumed that the series would stick to the same type of writing feel and now... boy, was I pleasantly wrong. Told from both Lindsay and Jake's POV, I really fell hard for this pair. I was a little wary in the beginning because of how the first book left its impressions on me, but by the end of the first chapter, I was curious. They seemed like the typical M/F bffs (got that straightened out right away haha!) but by the end of the first flashback, I was like, "I need more of this NOW."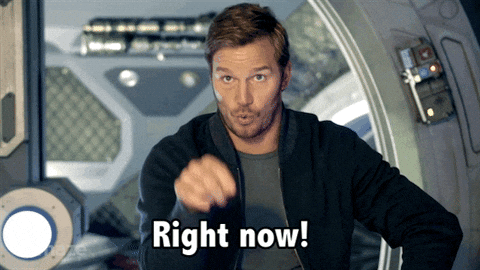 I just can't get over how perfect it was. The flow was so on fucking point, I devoured it in mere hours. Jake was a confident hottie with a brain (thank God) and the social skills to give Lindsay's business peeps a run for their corporate money. He made this story so interesting for me, more so because Lindsay was hesitant with his seemingly grand idea of a HEA for them. When a woman is that hesitant, you can't help but wonder what really happened to the both of them to have her question it all. I think that was the best part of it, as well, wondering what had happened to them in the four years they'd known each other. It kinda reminded me of Made of Honor (you know, with McDreamy?) in the sense that the girl keeps to herself because the guy she seriously likes/loves is too much of a playboy to risk what already solid relationship they have together as BFFs.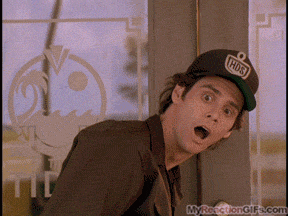 God I love that movie
Needless to say, this book took it a little further and added on the real-life complications of what happens when the person you want to fulfill all yours needs is out of reach. Their histories made things more real for me, but at the same time that I was digging it, I was also miffing a bit.
*! caution: mild spoiler !*
With Lindsay, it wasn't so bad because those guys were just fuck buddies for her, and at times they also knew (well okay some of them knew) that Jake was her only guy, and they were just subs to fulfill what she didn't trust Jake to do. Not if she wanted to keep their friendship and her heart intact.
But with Jake? Grr... He actually fell in love with someone, believing- actually believing -that he loved her (his co-star) as well. UGH!!! I hate it, but at the same time I can't blame him for doing what he does. It's... Jake. Even Linds said that it was what he did when he was on unfamiliar grounds. Sad, but a truth that he later makes up for in more ways than one. Thank GOD.
*! end of spoiler !*
Esguerra did a fabulous job at building up their relationship (or should I saw rebuilding it?) and making them
and
me, the reader, fall for what they had all over again. Mixed with the work that they love, it made for a very multi-faced story with a lot of assets to work with. I saw them at their dedicated hardest in the office, at their most vulnerable during pillow-talk, and at their most awkward whenever a piece of their past came to nibble on the padding of their toes.
And speaking of the past... before I rant, I have to say that Esguerra gets brownie points for hitting all the emotions in me. I was happy, both in relief and nostalgia, for the couple, worried for their HEA, frightened for their fears, and pissed at their exes and their exes' problems. I'M LOOKING AT YOU, LINDSAY! Okay, so
***spoiler ahead***
, but Lindsay had just gotten dumped by her fuck buddy who'd decided to stick to this girl he was also seeing. She was fine with it, but somewhere between her happy place with Jake and the ending, fuck boy's girlfriend decides to approach Lindsay and accuses her of being a slut for sleeping with her boyfriend!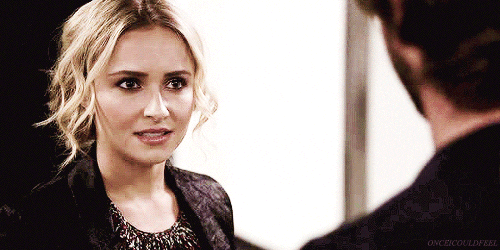 Whoa there, bitch, but you should get your fucking facts straight first before yelling at Jake to tell his girlfriend not to 'fuck other people's boyfriends'. Blame your own dumb ass for falling for a player! GGRRRR!!!!!!!! I really wanted someone to slap that idiot, but alas, it really just gave the cute couple a reason to talk about their pasts and future. (I'm not thanking bimbo for it, btw. She can keep whining about the inconvenience.
*goes and breaks something*
)
I honestly don't think I've ever felt more insulted for a character in a while... like seriously, who does that?! I don't know what annoyed me more, that Jake fell in love with someone else on top of Lindsay, or that this cranky idiot decided to place blame on Lindsay for something she
couldn't help
. I just wanna-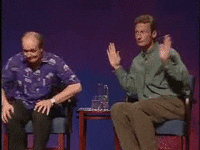 A few lines tripped me up (technical errors) but aside from that, everything else is seriously deserving of more than five stars. Not only did the writing flow, it set up a beautiful and terrifying moment for Lindsay and Jake (and I guess me as the reader) to wonder if something could ever be too good to be true. At times I even questioned the two myself, wondering if one was ready for it all, if one was telling the truth or hiding something insidious.
*shivers*
But hey, speaking of insidious, I'll tell you something that
wasn't!
(Wait for it)
THE. SEX.
It really was fucking hot like erotica. The first time they did it, you have to understand that so far all I'd gotten was serious shit (work and relationship faults) so when they finally hit the sack, things seriously- like... they....THEY TOTALLY DID IT. Esguerra-
holy fucking shit
-is a select few of my author's list who can make you all wiggly with the way they write their naughty scenes. Their first time together blew my mind and- I kid you not -made my stomach tighten.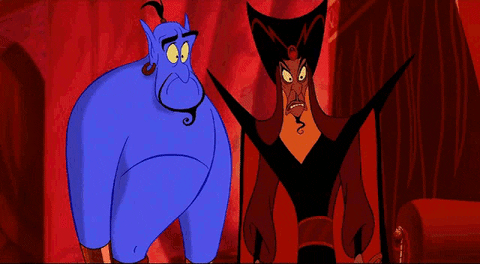 And you can bet your ass that by the time two more delicious scenes occurred, I was just all atwitter with their chemistry. I asked myself the same question they did: "Why didn't ya'll do this sooner?" But we all know the answer to that lol. Horniess aside, this book really did meet my standard for having every emotion picked at. I just loved the way it made me want to read it all in one sitting.
And I loved that the author made it so beautifully easy to connect with the characters while still maintaining that slight distance for mystery. I also ALSO loved how solid Jake was by this point of the story; his accomplishment made it easy to better handle Lindsay's own struggles with doubt about love. I won't lie, but the near ending threw me into a
crying fit
panic
when he suggested they take a break. Like. What. The. Fuck? I mean I know that you think she-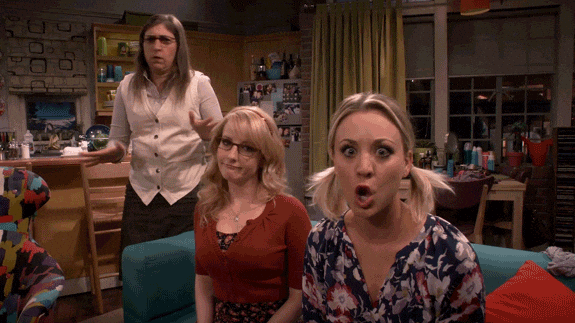 Okay I won't say anymore lol but I will say that the last sex scene had me like-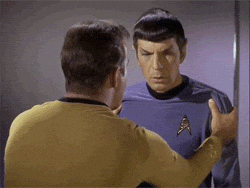 It was that hot.
Overall this is a great romance with depth and mystery that hooked me in the entire time, and by the end of the book, I was left feeling more than satisfied and mushy. A definite recommend!
Last Thoughts:
Things the author should also write:
- Erotica
- Jake's TV Show[w/o HER] (cause I'd totally read that)
- Erotica
- the living room scene
- Erotica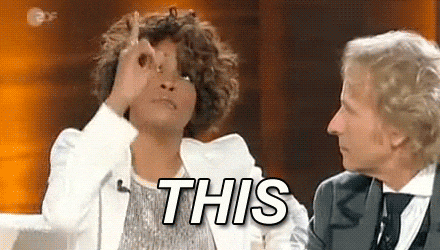 But before you go~!
If you're new, this post (and six others) are all a part of #FilipinoFriday, a fun partake in reading books based in the Philippines by Filipino authors and reviewing them on your own blog or that of:
Why, the lovely blogger who introduced me to such a treat! You can click on the banner at the top to check her out and find out more on where to sign up and choose the books/dates you wish to read and review.
Interested?
I know you are.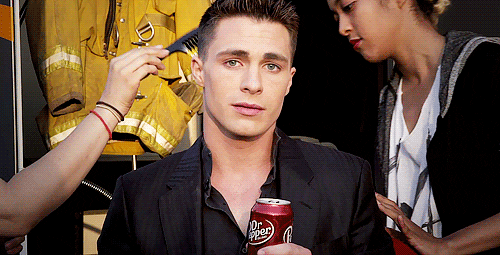 Happy Reading =^-^=