Blurb:
Beaten. Broken. Finished.
An abused wife meets the most unlikeliest of angels - a man who looks like the very devil himself.
He won't let her give up.
Nor will he let her go.
Will he be yet another captor or will he become her salvation?
-Goodreads
Kindle Edition: 247 pages
Released: April 18th 2016
Published: Valley Publishing
Get your own copy at:
Amazon
||
Barnes & Noble
||
Kobo
****STARS: 4****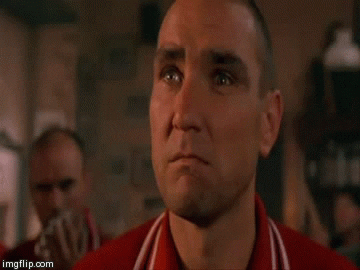 PART ONE
This was pretty good. It was an immediate hit-off with Willow and Cash for me, but her journey of de-victimizing herself was a bitter pill to swallow. A lot of it got to me, making the experience sometimes depressing, though Cash was always there to help her get back up on her feet. His own version to helping her was also something to get used to, but not something terrible. It felt like he had to teach her to live without chains, while at the same time, was putting his own on her. A sticky situation, I think, when dealing with an abused wife and the guy helping happens to be an alpha male who needs to have her.
I liked the flow of writing, though the therapist definitions throughout the story distracted me from the story a bit at times... the suspense of a horrible man like Greg kept me reading more, and the connection between the couple was interesting. Some of the other characters were a little two-dimensional considering they were Cash's friends, but overall it was a pretty good read.
Better than the first. The characters were a little more complex, though I suspect it was due to their lives being continuously threatened by a nightmare that wouldn't go away. Willow's grown from the doormat Greg beat her into, but she still struggles a bit, wondering if she really is exercising freedom or trading old chains for better ones. Ha! Totally called it. This confusion stems from being had by two completely different men, and I feel that it'll be up to her to feel the difference.

Cash is a complex character for me, mostly because he can be so rough and intense, but he's got the mind of a professional, and at the same bloody time, he can near sob at the story of a poor victim who'd been through more than he'd ever wish for on another person. I personally couldn't feel his tears because the story didn't seem that horrifying to me, or at least not so much that it'd send a hard-ass like him to soft sobs. Then again, maybe he can't handle it because it's her. Or I'm just a real bitch right now... Anyway, I had a bit of a hard time pinning him because of instances like this, but the story was still overall entertaining.
This final installment ended the series pretty well. Cash and Willow came out stronger than when they first started, and I liked the romance aspect, very interesting when you think about it. I personally had a hard time getting into this only because of how intense Cash was with her. I thought someone would be less intimidating to a victim of abuse, but in the end it worked out. What do I know? The action part left me a little wanting (it's the ending) because it felt anti-climatic despite all the bullets, but it was still entertaining.
If it weren't for the fact that it was a full set and I didn't have to wait for the stories to come out, the cliffhangers would've totally killed me. It humored me, made me laugh and tear a bit, and it also brought out bouts of frustration where the cops were concerned. Love a book that makes me feel multiple things with an overall good ending.
Happy Reading =^-^=